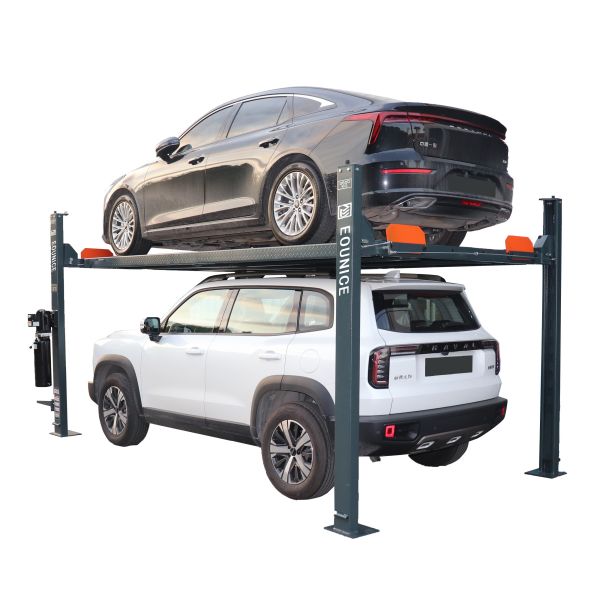 ON-7436PB four post parking lift
3,600Kg (8,000LBS.) lifting capacity.
Single-point safety lock release by manual.
Mechanical locks automatically engaged into position in ascending process.
Out of level protection, safe and reliable.
Self-lubricating pulleys and pre-tensioned wire rope for extended service life.
Skid proof diamond platform.
Standard drip pan (3pcs), jack pan (1pc)
Moble kit (4pcs) OPTIONAL.
TECHNICAL DATA:
| | | |
| --- | --- | --- |
| Model | 7436PB | 7436PBL |
| Lifting Capacity | 3,600kgs (8,000LBS) | 3,600kgs (8,000LBS) |
| Lifting Time | 50S | 50S |
| Overall Height | 2076mm (81 3/4") | 2476mm (97 1/4") |
| Lifting Height | 1845mm (72 5/8") | 2100mm (82 11/16") |
| Overall Length (Inc.Ramps) | 5120mm (201 9/16") | 5540mm (218 1/8") |
| Overall Length (No Ramps) | 4200mm (165 3/8") | 4620mm (181 7/8") |
| Overall Width | 2890mm (113 3/4") | 2890mm (113 3/4") |
| Width inside Columns | 2385mm  (93 7/8") | 2385mm  (93 7/8") |
| Shipping Weight | 718kgs (1,583LBS) | 775kgs (1,709LBS) |
OVERALL DEMENSION: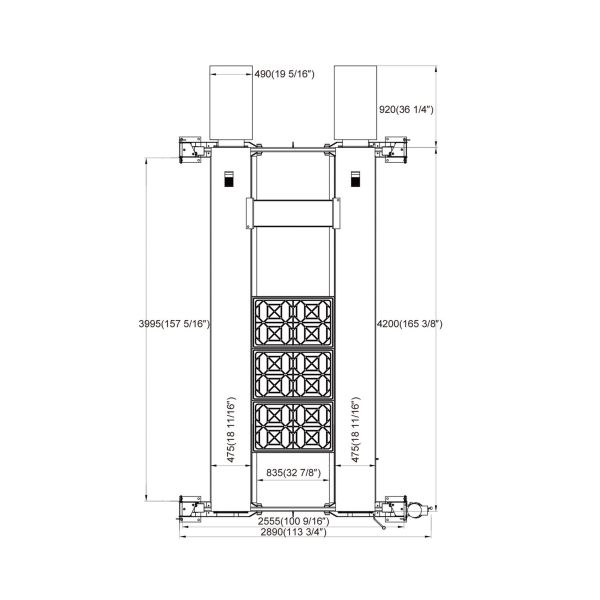 OEM/ODM service can be offered
Lift color can be offered as customer request.
The minimum ground height is 125mm(4 15/16"), which can effectively avoid the phenomenon of low chassis car hanging chassis.
The upper end of the column is suspended and the lower end is adjustable (adjustable range is 40mm), which can effectively ensure the basic level of the two runways in the locked state and is less affected by ground factors.
There are double insurance of manual safety and cable breaking safety inside the cross beam, and the reset device adopts pressure spring and guide bar structure, even if the spring is broken due to the reason of guide bar, it can still be effective to ensure the safety of use.
The main structural parts are welded by robot with good welding consistency, high strength and beautiful welding seam.
Structural parts are sprayed with imported powder, using imported spraying equipment spraying, high temperature curing, can ensure strong adhesion, bright color and beautiful.
Get Instant Quote in 24 Hours
Whether you need your lifts to be mobile, high-cycle, automated, or particularly sized and configured, Eounice has the most customizable capabilities to craft the right lift for you with best accuracy and performance. Benefit from:

35,000m² Vehicle lift production workshop.

Skillful technical research more than 5 years.

ISO 9001 quality management system certificated and CE approved by European Union.

Over 50 automatic production line equipments.

Professional Vehicle Lift Solutions.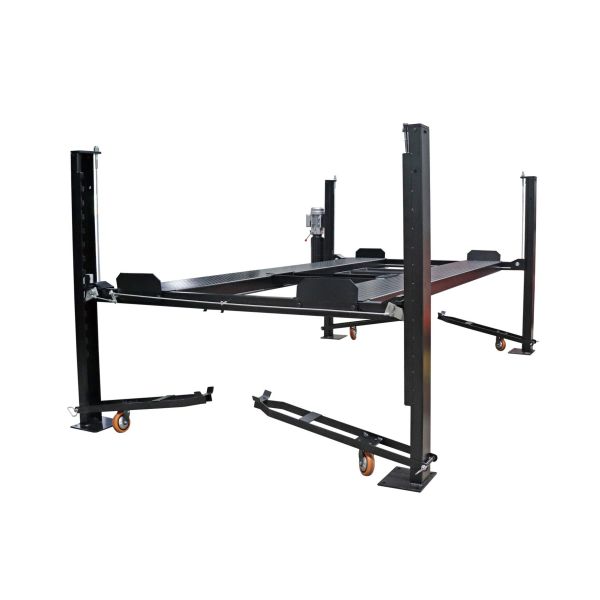 3.6T
Manual release four post parking lift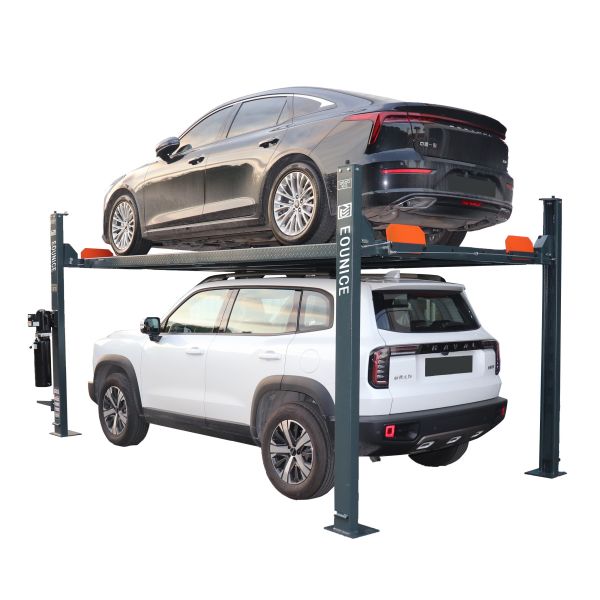 3.6T
Manual safety lock release, longer runway 4 post parking lift. Overall Height 2476mm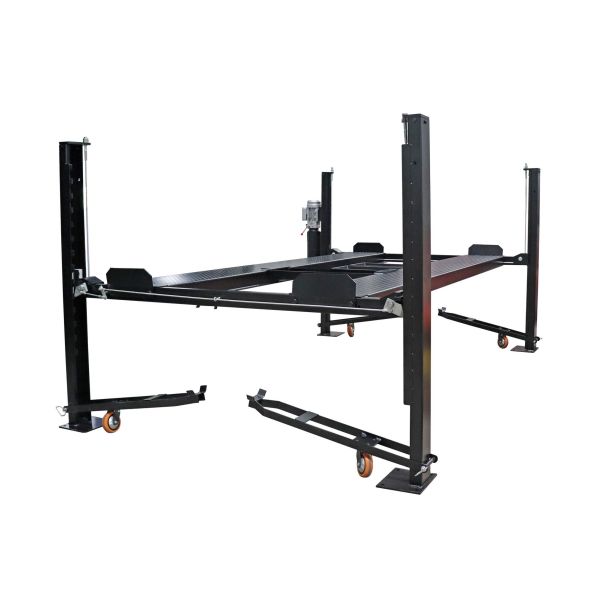 3.6T
Manual safety lock release, longer and wider 4 post parking lift. Overall Height 2330mm