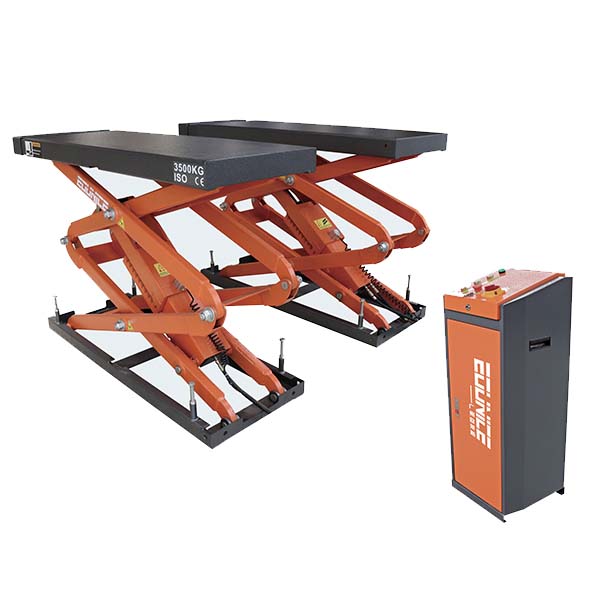 Full rise scisor lift, Pneumatic release, In-ground installation
3,500Kg (8,000LBS.) lifting capacity.
Dual synchronous cylinders are applied to assure the lifting level on both platforms.
Durable cylinders with anti-surge valves.
Mechanical and pneumatic safety lock release system.
24volt electrical control system.
Self-lubricated bushing and bearing.
Platforms are designed to be extended.
Standard with height limit switch.
Standard with aluminum motor power unit.
Optional Platforms can be extended on two sides.
Optional SUV support kit to lift most of SUV vehicles.
CE approval by TUV.
TECHNICAL DATA:
| | |
| --- | --- |
| Model |                   7803 |
| Lifting Capacity | 3,500kgs (8,000LBS) |
| Lifting Time | ≤60S |
| Lifting Height | 2070mm (81 1/2") |
| Minimum Height | 330mm   (13") |
| Runway Length | 1550mm (61") |
| Overall Length (Inc.Ramps) | 1750mm (68 7/8") |
| Runway Width | 550mm (21 11/16") |
| Shipping Weight | 701kgs (1,545LBS) |
| Motor Power | 2.2KW (3HP) |
OVERALL DEMENSION: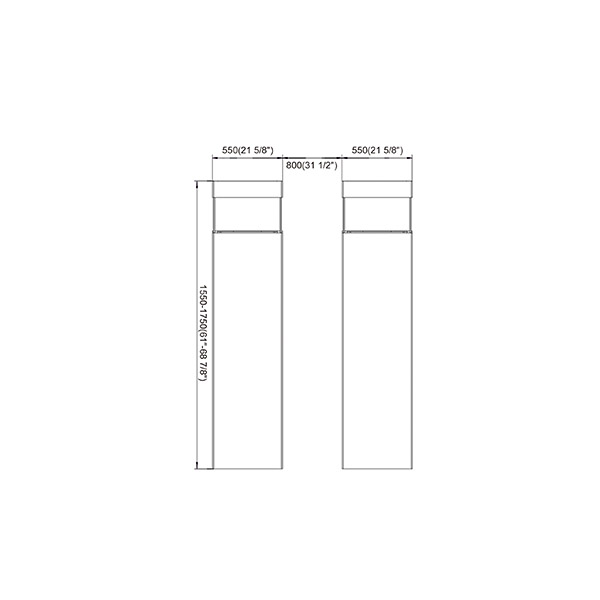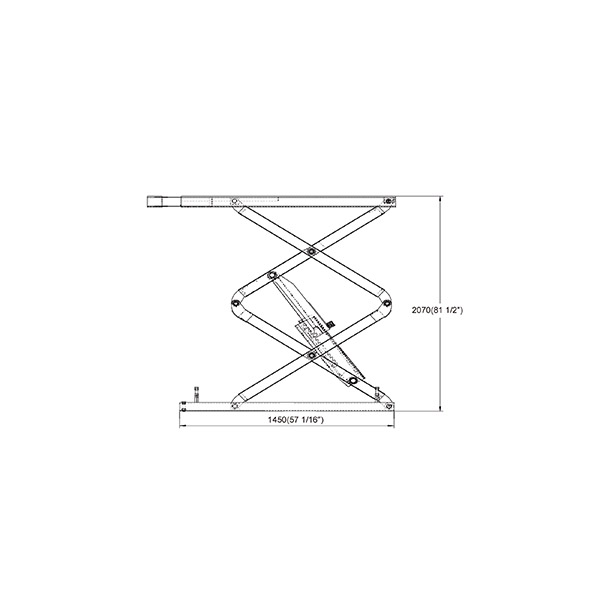 OEM/ODM service can be offered
Lift color can be offered as customer request.
Optional Platforms can be extended on two sides.
Optional SUV support kit to lift most of SUV vehicles.
The maximum height is up to 2070mm(81 1/2"), the effective ground height is up to 1750mm(68 7/8"), the effective operating space is higher;
The scissor arm is cut by the whole high quality alloy steel plate, and the mounting holes of the scissor arm are welded sleeve, which can ensure the rigidity and strength of the equipment.
Large diameter synchronous cylinder (master cylinder 110mm), easier to start, can effectively increase the service life of the hydraulic part; The joint of hydraulic cylinder is equipped with anti-pipe burst throttle valve, which can prevent accidents caused by pipe burst.
The main structural parts are welded by robot with good welding consistency, high strength and beautiful welding seam.
Structural parts are sprayed with imported powder, using imported spraying equipment spraying, high temperature curing, can ensure strong adhesion, bright color and beautiful.
Get Instant Quote in 24 Hours
Whether you need your lifts to be mobile, high-cycle, automated, or particularly sized and configured, Eounice has the most customizable capabilities to craft the right lift for you with best accuracy and performance. Benefit from:

35,000m² Vehicle lift production workshop.

Skillful technical research more than 5 years.

ISO 9001 quality management system certificated and CE approved by European Union.

Over 50 automatic production line equipments.

Professional Vehicle Lift Solutions.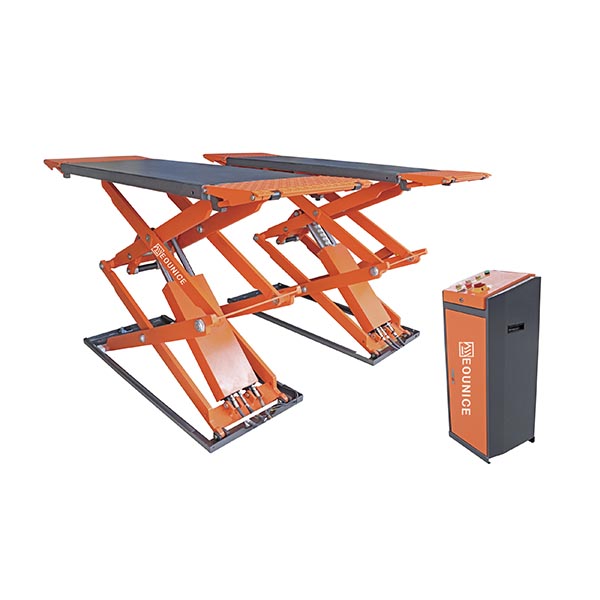 3.5T
Full rise scisor lift, Pneumatic release, Above-ground installation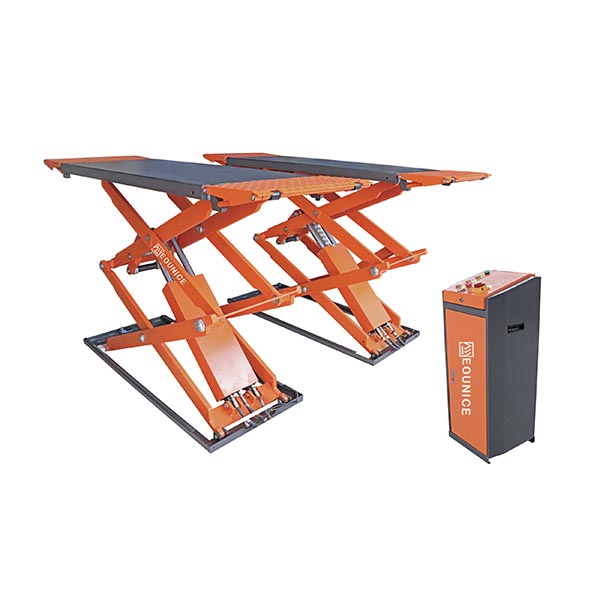 4.0T
Full rise scissor lift, Pneumatic release, Above-ground installation